FormCard is a product of London-based designed Peter Marigold, who worked closely with the moulders, colourant suppliers and chemical companies to produce durable, colorful and easy to use solution.  It consists of remouldable plastic cards which take up any form when melted. It can be used to repair home tools and as a glue for anything you can think of.
It is made of  starch-based bioplastic material which takes up any form when exposed to a hot water. The material is similar to Sugru rubber glue which is also used as a flexible plastic for fixing stuff. The material has been tested for durability and strongress for basic home stuff like acting as a basic wrench. It is as strong as nylon in cool condition. The material can be reused by reheating it in a hot water.
The design of the card itself is not different from any credit card. It has dimensions of 85.60  × 53.98 mm (3.370 × 2.125 in) and a thickness of slightly more than 0.76 mm(0.030 in).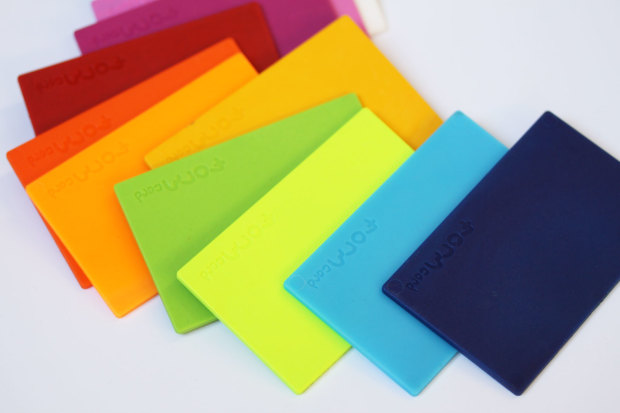 Formcard can be purchased from starting from 35 GBP in indiegogo campaign page.
(Visited 500 times, 1 visits today)