After the fascinating announcement of new revolutionary T-shirts that do not absorb liquid and keep the odors, another company called Unbound Merino is surprising us with a new model of T-Shirts and clothes which you can wash once in a month. The crowdfunding campaign has been started on Indiegogo a while back ago, and it has already reached 300% more of what has been planned.
Unbound Apparel is made of Merino wool, the material mostly used in manufacturing sporting clothes and equipment. The Merino wool has moisture wicking properties that keeps you smooth and fresh all day. Traditional cotton materials absorb sweat and provide a ground for the increased amount of bacteria. To contrast, merino wool does not allow any bacteria to be grown on your T-shirt because it wicks the moisture away from your body.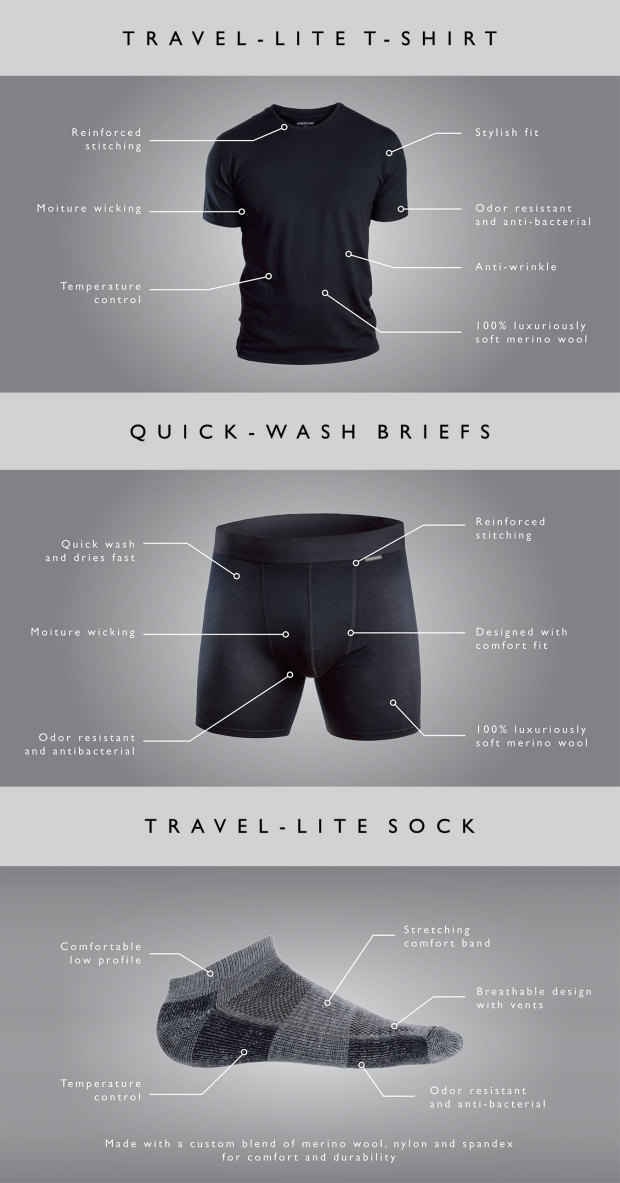 The material controls the temperature, it does not get too hot or too cold. It can be washed and ironed without problems many times.
The full pack of clothes required for short trips include: two t-shirts, two socks and two pants according to Unbound Apparel. The complete pack is estimated to last for about two weeks. You can purchase T-shirts separately for about $50 or you can purchase a complete pack for $200 from Indiegogo campaign's page.